Apr 15, 2019 03:40 AM Central
Sharon Neal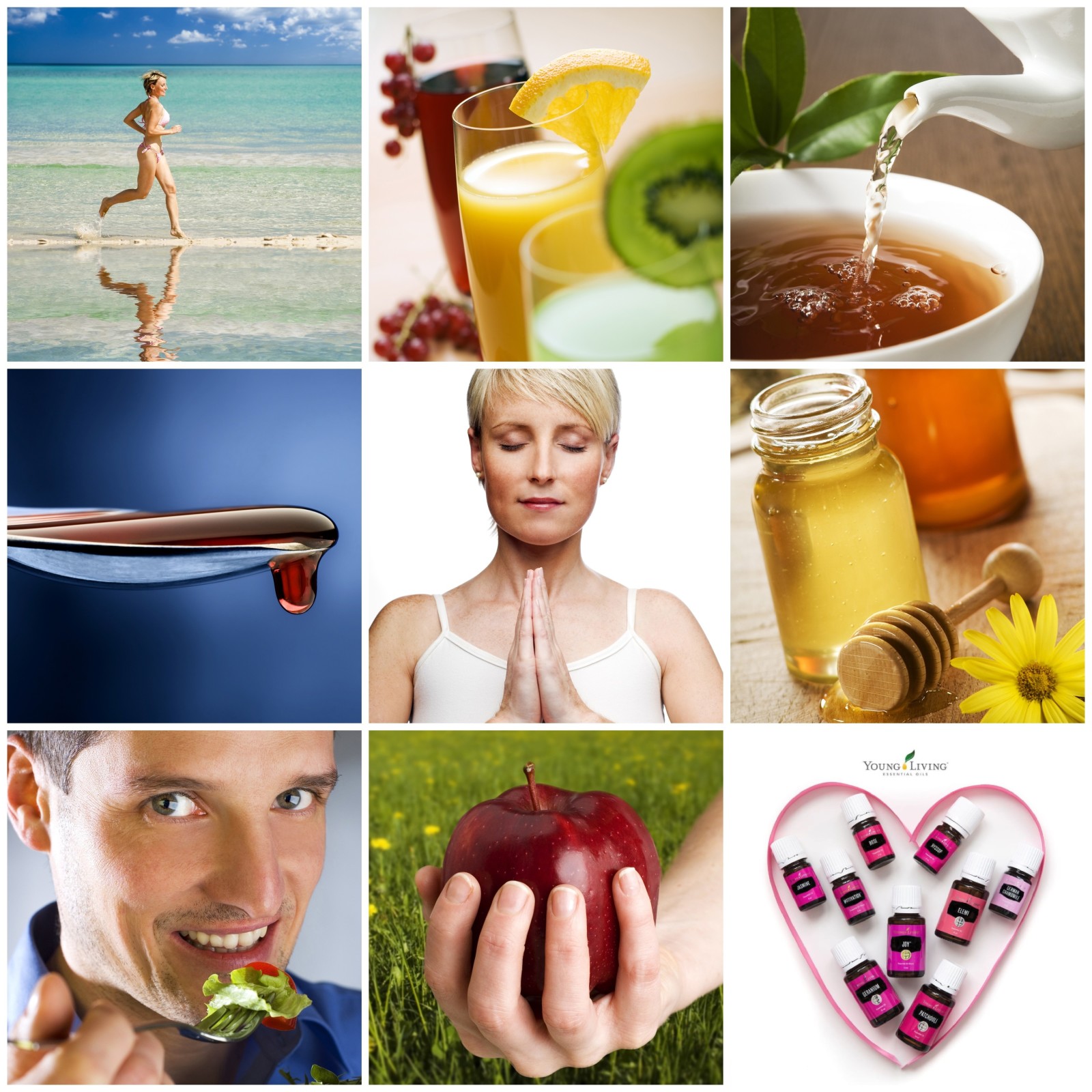 LIVE BETTER EVENT
ONE DAY ONLY: 25 MAY
2 SESSIONS
Make 2019 the year you 'live better'
Find new ways to improve your life, wellbeing and relationships. Intimate group sessions allow you to ask questions and be inquisitive.
Location: The Blue Room Bondi
Upper Level, Bondi Surf Lifesaving Club (stairs entry only)
Queen Elizabeth Drive, Bondi Beach, NSW 2026
Saturday 25 May
Session 1 – 11:30am – 1:30pm
Early Bird $69pp until 5th May, $129pp 6th-24th May
Session 2 – 1:30pm – 3:00pm
Early Bird $69pp until 5th May, $129pp 6th-24th May
BEST BUY - Early Bird Special, bring a friend and save $159! Only $99 for 2 people per session - Book now limited tickets available at this price!
Different topics, speakers and FREE superfoods and juices in each session – give yourself this GIFT and book both sessions!
Feeling Daily Stress
POOR SLEEP PATTERNS
Gut Imbalances
BODY PAIN
Poor Memory
BUSY MIND
Chemical Free Living Solutions
____
9 SPEAKERS
____
PRODUCT DEMOS
FREE SUPER FOODS & JUICES
____
OPEN QUESTION TIME
– DON'T LEAVE WITHOUT ANSWER
Session 1
11.30am-11.45am: Registration & Free tastings of breakfast/snacks superfoods and juices
- Sharon Neal - Introduction/passion and vision behind the event
11.45am -12midday: Dr Bradley Waterer – Every-day stresses on our health
12midday-12.15pm: Michele Rangott - Chemical stress ever-day lives
12.30pm-12.45pm: Luke Maslin - look good, feel great and perform better - thrive physically, personally and professionally
12.45pm-1pm: Anita & Frances – Awareness & tools to live a more free and focused life
1pm-1.15pm: Brigitte Serhan & Michele Rangott – Make-up no nasties for a fabulous dewey natural look
Session 2
1.30pm-1.45pm: Registration & Free tastings of savoury/sweets superfoods and juices
- Sharon Neal - Introduction/passion and vision behind the event
1.45pm-2pm: Dr Bradley Waterer – Body's ability to restore from daily stresses
2pm-2.15pm: Luis Fernández – Postural functional movement
2.15pm-2.30pm:Michelle Seaton – The Power of the Human Mind
2.30pm-2.45pm:Anita & Frances – Mindful clear communication
2.45pm-3pm: Michele Rangott – Awareness of the "drop in the bucket" effect of everyday exposure to synthetics
3pm-3.15pm: Brigitte Serhan & Michele Rangott – Look naturally fabulous every moment of the day – without the nasties
Each speaker will present for 10minutes with new ways to improve your life, wellbeing and relationships with 5 minutes open Q&A to answer and of your questions. All speakers will be available during the sessions for any further questions you may have that you would prefer to remain personal.
Free tastings of superfoods and juices will be available through out both the sessions.
Speakers autobiographies below: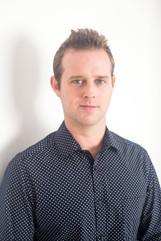 Bradley Waterer is internationally qualified. He graduated with a masters in Chiropractic six years after completing a BSc in Biomedical Science. In addition to that, he completed his post-graduate International Sports Science Chiropractic Diploma from the Fédération Internationale de Chiropratique du Sport (FICS) and had his own practice for six years before moving to Health Odyssey. Bradley has also qualified with CCEA (Council on Chiropractic Education Australasia) certification in 2015. He enjoys very gentle treatment techniques but also uses traditional Diversified Chiropractic. Bradley also places a strong emphasis on exercise rehabilitation.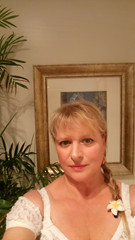 Michele Rangott - Blending my experience as a Research Assistant in Science and my deep Love and Respect for our bodies amazing self healing powers, I have, over many years, put together a group of modalities to complement this.
Whole body Massage. DMA
Relaxation Massage. DMA
Swedish Massage.
Head, neck, shoulder massage. DMA
Energy Healing.
Reiki. USR.
Heartquest biofeedback.
Dry skin brushing protocol and Breast care. NHS.
Lymphatic Massage. NHS.
Spiritual PhytoEssencing. NHS.
The Graham W Townsend Silence Meditation Technique.
Acupressure Mastery. MRG. PhD
YLO Raindrop Massage. Tamara Packer YLO.
I have also created my own Emotional release Body experience using Young Living Oils.
Perfect for rebalancing the Mind, Emotions, Spirit and Physical Body in these fast paced stressful times.
My special interest is continuing research into helping people to minimise the impact of medical drug side effects... Something that was very close to my heart ♥.
I look forward to helping you reconnect with your inner knowing and becoming a happier, healthier, more balanced you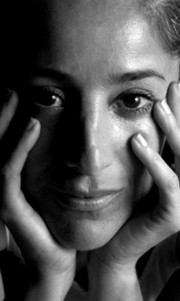 Brigitte Serhan -Hair and Make Up Artist
Brigitte has created iconic looks for some of the worlds most exclusive international magazines including Rolling Stone, FHM, Black and White, Marie Clare to name a few.
Having worked with the worlds most sought after photographers and stylists in the fashion industry, Brigitte is renowned for her ability to create just the perfect look.
Her philosophy is to only use products that are cruelty free. safe for the environment and us. Made of high quality organic ingredients that nourish the skin, leaving you feeling like you're not wearing make up at all.
The whole idea is to enhance a woman's individual look for every-day. Leaving the skin feeling fresh and dewy.
'Finally after searching for years I've found wonderful organic makeup that I feel proud to promote, where I can recreate the looks I love easily and effortlessly'. Brigitte Serhan
Luke Maslin
Health & High Performance Coach
CHEK HLC Practitioner
Creator of 'Total Performance Living'
With a background in elite sport and a successful corporate career, Luke is now a holistic health and high performance coach who works with individuals, teams and organisations to optimise health, well-being and performance through his business 'Total Performance Living'. Offering a range of services including private health coaching (1:1 and group), online programs and corporate training/consulting, his mission is to help people "look good, feel great and perform better" in order to thrive physically, personally and professionally
Luis Fernández comes with diverse and complementary expertise spanning Remedial
Massage, Myofascial Release Therapy, Trigger Point Therapy, Postural Alignment,
Hypnotherapy, Energy Medicine, Tai Chi, Qi Gong and Martial Arts.
Luis worked for over 16 years alongside some of Australia's most highly regarded
Chiropractors and Osteopaths, gaining valuable experience and insights into a multitude of
musculoskeletal conditions by treating literally 1000's of clients who presented with diverse
conditions ranging in their complexity.
Luis great depth of knowledge in functional movement and balance, has created a unique
method of therapeutic bodywork that offers life changing results in releasing & resolving
years of muscular tension patterns and greatly improving posture.
Accreditations
Diploma of Remedial Massage
Certificate 3 Myofascial Release
Diploma of Clinical Psychophysics
Diploma of Clinical & Humanistic Hypnotherapy
Post Graduate Diploma of Clinical & Humanistic Hypnotherapy
Michelle Seaton is a Communication Consultant who knows that success is 80% mindset and 20% the other stuff. She also leads Ignite Your LIVE Fire! an online course where she empowers action-taking women to get the confidence and tech know-how they need to use Live Video Streaming in their businesses to supernova their online visibility. Michelle has also been a professional clown for over 20 years, has performed in at least 10 countries, didn't get into Cirque du Soleil and is a gluten-free sushi lover.
After giving birth to a 4.9kg baby with no pain medication, using only her mind and breath, Michelle became obsessed with studying the power of the human mind. Since then she has taken over 100 students though her online course "Ignite Your LIVE Fire!" where action-taking women get the confidence and tech know-how to use Live Video Streaming to supernova the visibility of their businesses, develop their brand and grow their audience and client base. Michelle is a Communications Consultant with a B.Comm in Marketing, 35 years as a theatre performer, is a yoga teacher, a public speaker and MC.